All the passes given to rapists, abusers and stalkers, all the security obstacles thrown in women's way – they don't happen by chance, but by design.
Content of the article
I walk into the Renfrew County coroner's inquest into the massacre and burst into tears. A victim services worker who had supported Nathalie Warmerdam and Anastasia Kuzyk hands me a tissue. "Everyone feels that way coming here," she says. The investigation is ongoing into their murders and that of Carol Culleton, all committed by the same man on the same day in 2015.
Content of the article
Germaine Greer describes women's tears as "the cheapest fluids in the world". Grief is a permitted emotion for women. The anger we need to turn around is not.
It's been 36 years since I started working with abused women. I have lost count of the women and children murdered in my region alone. In Ottawa, following a series of feminicides in the early 1990s, we erected a monument to our murdered sisters. Soon we ran out of room for names.
All the women were horribly killed. All had committed the same crime. They had said "no" to a man. No to sex. No to doormats and punching bags. Not to be controlled, to live in fear, to see your children hurt. No to keep silent. Basically, conjugal violence is the rage of some men when faced with the "no" from women.
Content of the article
During the recent three-week investigation, three other Ontarians were murdered by their partners: Kinga Kriston, 55, of Collingwood; Vanessa Virgioni, 29, of Brampton; and Henrietta Viski, 37, of Scarborough. All were mothers. Viski was doused with gasoline and set on fire by her ex-husband. On the final day of the inquest, we learned that a young Ottawa man had stabbed a mother and her two daughters after one of the daughters told him "no". Anne-Marie Ready, 50, and Jasmine Ready, 15, died in this attack.
It was as if the gods of the patriarchy were laughing at us. "Do your little research, ladies. Nothing will change.
***
During the inquest, I heard powerful testimony from frontline workers – the women who are doing everything in their power to limit the damage, not just to the Basil Borutskis of this world, but to the justice system itself. same. To borrow from Hannah Arendt, the problem with Borutski, who killed Culleton, Kuzyk and Warmerdam, is that there are so many like him, and many are not sick, but terribly normal. Borutski's actions were extreme, but his mindset is not; her justifications are no different from the many that make this Earth a living hell for women.
Content of the article
System failures in this case were also terribly normal. This is not just a Renfrew County problem, nor an Ontario problem, nor a Canadian problem. Everywhere, women are handed over to violent men on a silver platter. We pave the way for these atrocities through attitudes, policies and practices that consistently prioritize the rights of violent men over the rights of women to live and raise their children in peace and security. Abusers are actively empowered by police, courts and child protection agencies. Their helpless partners actively oppose these same systems. No woman on the planet can turn to her legal system with the certainty that she and her children will be protected.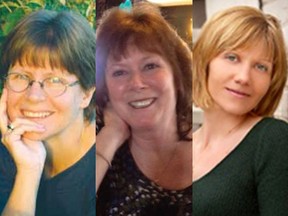 Myths of vindictive and hysterical women are rampant throughout society, but in the hands of child welfare workers, judges, lawyers, etc., these myths are grenades that destroy women's lives. Women find themselves placed on the defensive, their motives for reporting suspicious abuse, their concerns trivialized and dismissed. Mothers are forced to entrust their children to dangerous ex-partners. The aggressors are rarely charged, insufficiently punished and poorly controlled. Protection orders are not worth the paper they are written on.
Content of the article
We leave women to the chance of dealing with violent men, just offering 'supports' to help them 'cope'. There are now classes to help women "cope" with strangulation. Choking has become such a common method of restraining women that courses in the prevention of strangulation are given to women all over the world. Neck compression can leave lasting physical and psychological damage and is a strong predictor of femicide.
Without protection as victims, women who use force to end the threat are brutally prosecuted, their acts of self-defense indistinguishable by the courts from the violence used to subjugate them.
When women and children are murdered, no fault is admitted by either party, no connection is made, no lesson is learned. Rather, it is the actions of the deceased woman that are subject to scrutiny and censure.
Content of the article
***
After decades of watching these dynamics unfold on a case-by-case basis, I no longer see the system as broken, but working exactly as intended to keep women in control. We live in a patriarchy, a system of government in which men hold power and women are largely excluded. "The legal system is designed to protect men from the superior power of the state but not to protect women or children from the superior power of men," Judith Hermann wrote.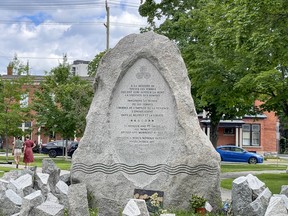 Once you understand that, the craziness of the justice system makes perfect sense. All the passes given to rapists, abusers and stalkers, all the obstacles to safety thrown in the way of women make sense. They do not happen by chance, but by design; structured into a regime of power so pervasive that it is invisible. Like rats in a maze, women come and go looking for a way out that doesn't exist. The truth is that they are not meant to come out. Women are not meant to be free.
Content of the article
Violence against women is essential for men to maintain their sovereignty. The murders of women are not accidents. They are allowed, to keep all women in line.
***
Will the Renfrew County Massacre Inquiry change anything meaningful for women? How I want to say yes. Hopefully some of the more egregious failures identified will be resolved and that a few more women will eventually be able to sleep a few more nights while their abusers are brought under control. But plugging the holes and small corrections will not be enough.
Simone de Beauvoir said that certain things given to women are no better than nothing because they dampen the rebellion of women. "In fact, it's a way of subjugating women by making them believe that things are happening. It's not just a way to co-opt women's revolt but to counter it, to repress it, to pretend that it doesn't need to exist.
Shelters, alarms, security plans, longer prison sentences, coroner's inquests are all essential responses to intimate partner violence. But until we start tackling the misogyny inside our men and our institutions, they will remain bones thrown at women to make us feel like we're being taken care of as we continue to suffer and die.
Donna F. Johnson worked at Lanark County Interval House from 1986 to 2002 and remains active in the fight to end men's violence against women.